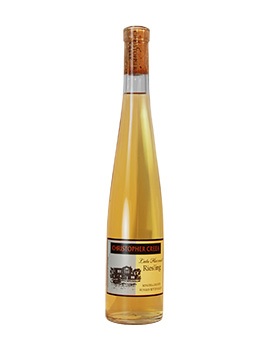 2013 Late Harvest Riesling
$
54
---
Limited Production – Complex aromas of honeysuckle, apricot, pear and peach. The mouth feel is rich, viscous with a crisp, yet longing finish with nuances of honey and stone fruit.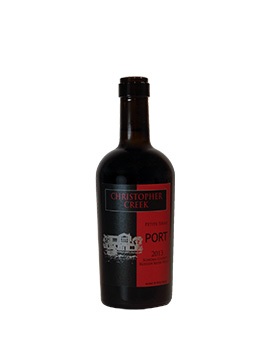 2014 Estate Petite Sirah Port
$
80
---
Picked at the very end of the growing season, these grapes came in naturally sweet and ripe. With all the characteristics wanted from the fruit, we just had to make certain to stop the fermentation process right where we wanted it. Germain Robin brandy did the trick as it has been done for the past 15+ years. Ripe fruit on front end leans into the rich dark chocolate and raspberry mid palate. With the structure and alcohol level in this wine, it will last forever. Pairs well with full bellies and late night laughter.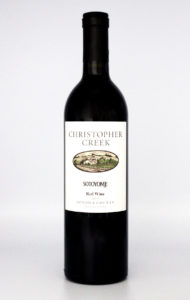 2016 Sotoyome Red Blend
$
42
---
Broad ripe fruit on the nose with distant strains of raspberry. A dynamic mid-palate with dark fruit and a velvet-like feel, this wine has great energy. Pairs well with jelly jars, creativity, and full pantries.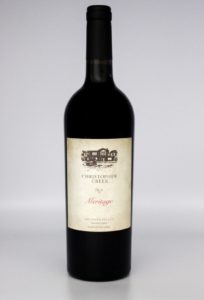 2016 Meritage
$
75
---
This wine showcases our efforts from the Dry Creek Valley. With Bing Cherry, cocoa, and brown spice on the nose, with a medium body that balances the touch of oak that starts to shine through. Cigar box, cola, and vanilla support the finish of balanced, ripe tannins.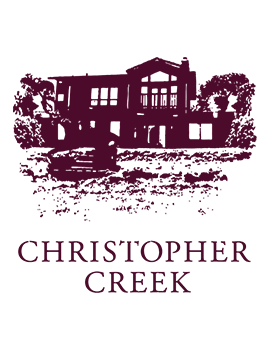 2015 Nebbiolo
$
125
---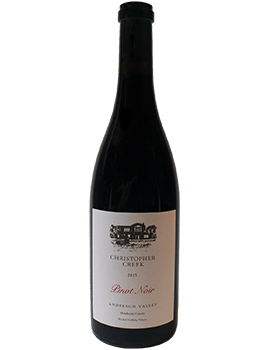 2016 Anderson Valley Reserve Pinot Noir
$
95
---
A new vineyard. Still sourced from the Deep End of Anderson Valley, this wine is dark in color for a Pinot Noir. With bright red fruit on the front end, it's a very concentrated wine from front to back. Aged in 30% new French oak and with a ripe tannin structure, the wine is already a classic.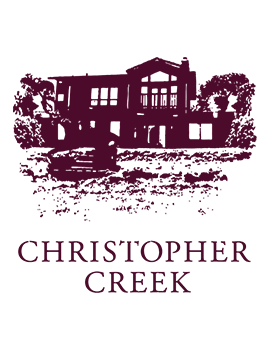 2016 Bacigalupi Pinot Noir
$
85
---
From a legendary vineyard. There are only a handful of vineyards that showcase RRV like this one does. Rich, traditional aromas of strawberry and leather, this wine smoothly creeps into the mid-palate with ease. A light to medium body, the structure is hidden by the wine's fruity mid-palate that shows a bit of barrel, but the emphasis is on the lush, round mouth feel. Aged in 25% new French oak.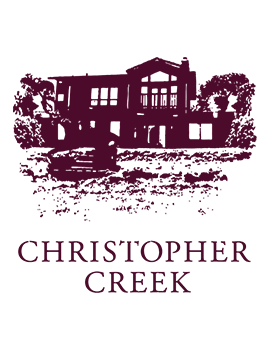 2016 Eastside Pinot Noir
$
85
---
Eastside represented. Again, three clonal selections (115, 667, 828) prove better than just one. A luscious entry with plum and cola leading the way, subtle brown spices meld into a medium body. Fruit and vanilla complete the finish. A very nice representation. Aged in 40% new French oak.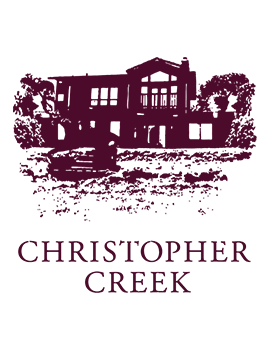 2016 Estate Pinot Noir
$
125
---
This is our inaugural release of our Estate Pinot Noir. Given the glorious growing conditions of the Eastside Hills of the RRV, it does not disappoint. With a medium to dark color, a traditional nose of rose, sassafras, and rhubarb, this wine has medium body and a long, distinctive finish. This wine is aging in 33% new French oak barrels.
12 bottle limit
2016 Lavio Pinot Noir Sonoma Coast
$
105
---
Family style. From the hands of the hard working comes a very special Pinot Noir. Blackberry and hay introduction shows that this comes from an actual farm. With this West of Petaluma quality comes complexity and intrigue. Complex and fruity mid-palate leaves a touch of nutmeg on the finish while the barrel flavors support the age-ability of this wine. Aged in 20% new French oak.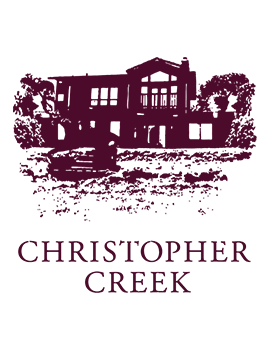 2016 Millennium Pinot Noir
$
250
---
Hand made and exclusive. Grown in West Sonoma County, every action of the winemaking process is done by hand. A very limited wine with a very special spot in the line-up. Much like 2015, this wine is graceful, elegant, and showcases its cool climate origins. Bright and balanced.
*No discounts apply* 6 bottle limit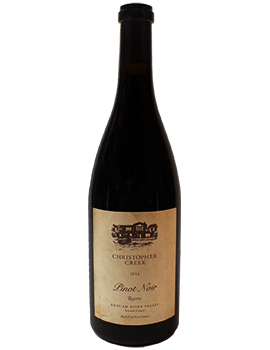 2016 Reserve Pinot Noir Blend
$
150
---
Lay it down. Our winemaker selected the best barrels from the vintage to create the best blend of Pinot Noirs that we can offer. Cranberry and red fruit, this wine's nose alone elevates our Pinot Noir efforts to a new level. Then, once you taste the wine, you realize that this is indeed something special. Rich mid-palate with a bit of oak influence that is represented throughout the entire profile of the wine. The wine's structure is this wine's clout. Some will benefit from aging, other will benefit from consuming. Aged in 50% new French oak.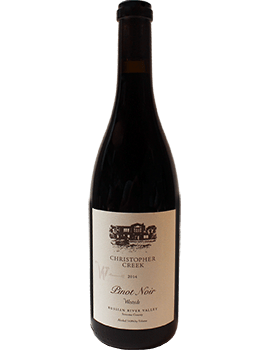 2016 Westside Pinot Noir
$
85
---
From the Westside, with two different Westside Road grape sources. Bing cherry and toast introduce this classically structured wine. With a complex middle and broad range barrel influenced finish, this wine should develop nicely over the next few years. Aged in 20% new French oak.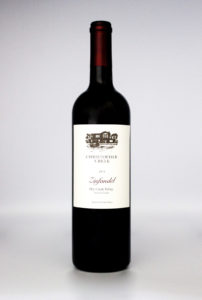 2016 Zinfandel Dry Creek
$
49
---
Aromas of the blackberry, plum and blueberry with underlying nuances of sweet oak.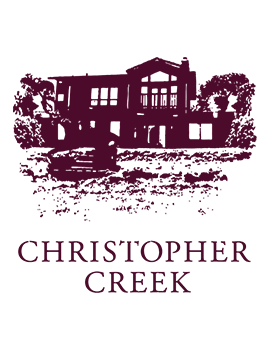 2016 Zinfandel Russian River
$
49
---
A mainstay here at Christopher Creek, this wine has continued to represent how versatile this growing region is. Plenty of red raspberry and brown spice on the front end, this wine will surprise some with its versatility when pairing with food. From plates of cured meats to Grandma's Spaghetti….this wine will contribute to the overall experience.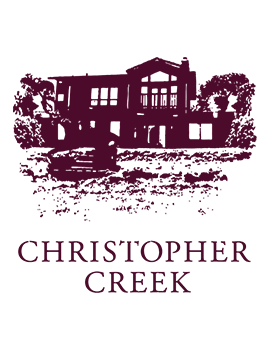 2016 Orange Chardonnay Russian River
$
59
---
Traditional, complex nose of apricot, peach, pear, citrus blossom and wild flowers. The mouth feel is harmoniously balanced between the richness of the 'stone fruits' on the palate and lively acidity.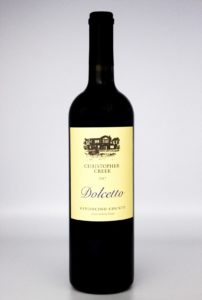 2017 Dolcetto
$
75
---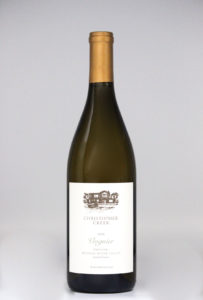 2018 Viognier Russian River
$
39
---
Peaches and honey waltz into a light, but satisfying mid palate that reflects the cool fermentation in Stainless Steel. This wine never touches oak.