Christopher Creek Winery is a family-owned boutique winery with a long history of producing award-winning, handcrafted, and estate bottled wines, with an annual production of around 4,000 cases.
Christopher Creek is located in Healdsburg, California, on 11 rolling acres in the famous Russian River Valley AVA, with another 15 acres planted high on Bradford Mountain in Dry Creek AVA.
Our first grapes were planted in 1972, with the winery opening up shortly after that, in 1974. Those first vines are still producing exceptional wines and can be enjoyed daily as our Reserve Petite Sirah and Reserve Syrah.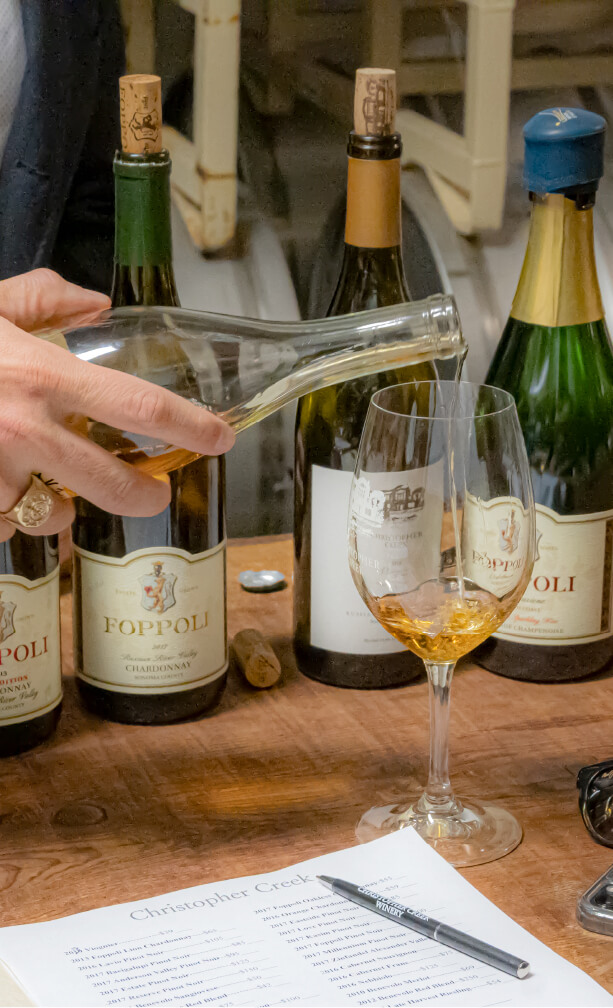 With a history in the wine industry dating back to the 1400s in Italy, the Foppoli family, along with a few close friends, acquired the winery in 2012 and have maintained the unique, family-run feel that Christopher Creek has been known for since they came in business.
The Foppoli family has been making boutique wines in California for nearly 100 years. The American practice started five generations ago when Giuseppe Foppoli created a high-end private label in a small production facility located in the North Beach section of San Francisco. Giuseppe only allowed the wine to be sold to a select list of long-time customers and in the two high-end private social clubs that he ran in the city.
Today, Guiseppe's grandsons and their father have woven these traditions into the fabric of Christopher Creek Winery.
Christopher Creek Winery sits on 11 acres of Estate Syrah and Petite Sirah Vineyards. These 42-year-old vines produce fewer and fewer grapes as they age but continue to grow in quality with each vintage.
Our 15 acres in the Dry Creek Valley produce Zinfandel, Cabernet Sauvignon, Cabernet Franc, Merlot, and Chardonnay, planted 35 years ago.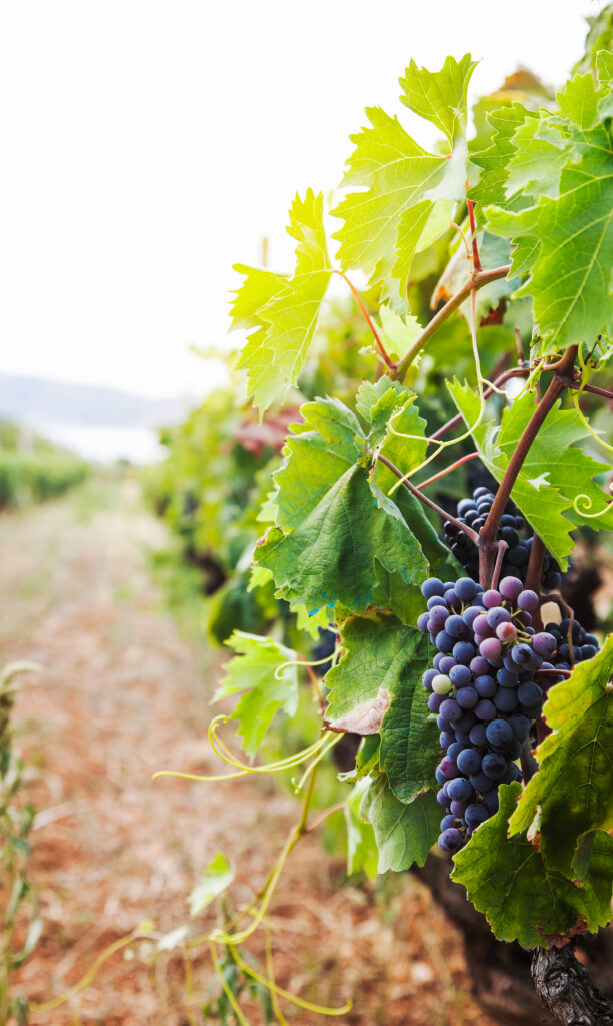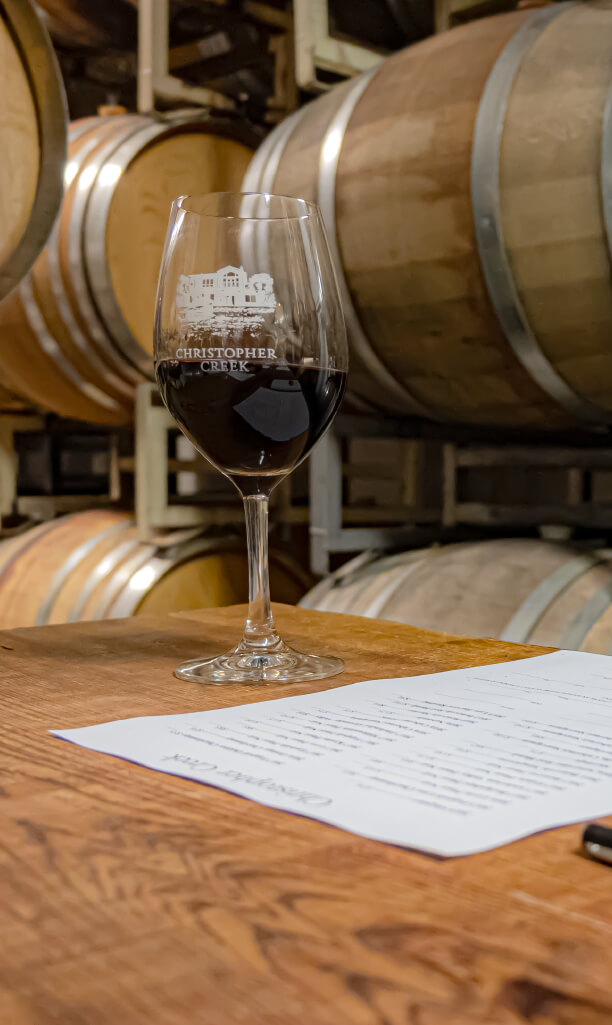 Christopher Creek Winery has earned numerous awards for its boutique wines since our beginning in 1974. Without question, our legendary Petite Sirah, Syrah, and Cabernet Franc have paved the path to success in the wine industry.
Today, we have expanded our portfolio to include Cabernet Sauvignon, Zinfandel, Pinot Noir, Chardonnay, Viognier, Rosé, and Port. Growing quality grapes is our primary focus in developing great wines; each of our wines is hand-harvested and handcrafted by our artisan winemaker, to ensure top-quality exquisite wines. In addition, with growing interest in Rhone-style wines, Christopher Creek Winery offers its distinctive opportunity to taste wines produced from old vines.
The vineyard, located in the Northern part of the Russian River appellation, where the climate is warmer, produces some of the best Syrah and Petite Sirah wines in the area.