Discovering
Valtellina, Italy
An exciting trip based in Valtellina, Italy, personally designed to give you a taste of food, wine, exploration, and of course, a great time at the castle.
Look forward to adventure into the history, culture, and sceneries of one of Italy's best-kept secret places. Each day will include enjoying breakfast, various activities, and intimate dinners.
Price of trip: €2499
Pre and post trips coming soon starting at €799.
Contact Mitch to book your trip. We are currently taking deposits.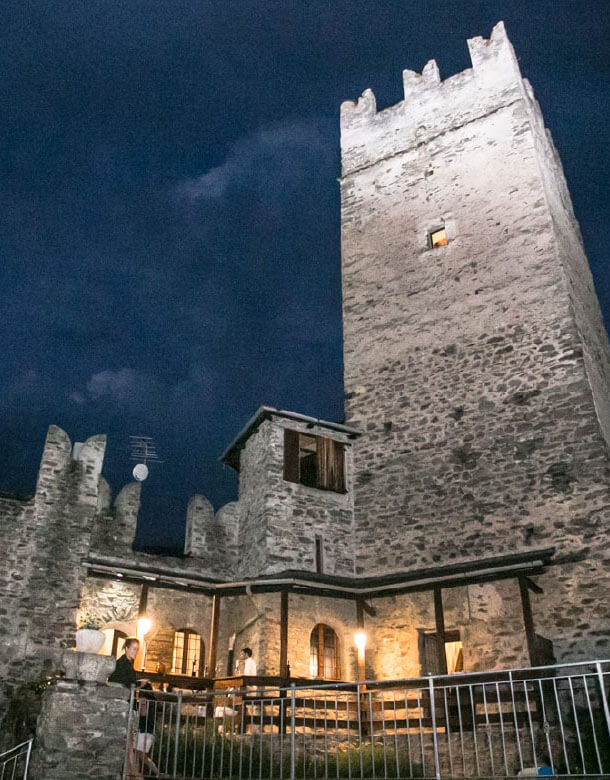 After your arrival and check-in, the fun begins! Meet your hosts and fellow guests for the week to join a typical "aperitivo."
The first night will include a social welcome dinner where you will learn more details about your upcoming adventure for the week, along with your first experience of tasting some of the best of our local dishes.
Bormio, Spa
& Fashion Dinner
Bormio and Spa Day
Tour the wonders of historic Bormio and an afternoon relaxing in the luxurious Bagni Vecchi thermal spa.
Fashion Dinner at Villa Visconti
A night to show off your most fashionable trip outfit. Sip on sparkling wine while you tour the Strambini family's Villa Visconti, hosted by fashion designer Maura Strambini. Enjoy typical Milanese cuisine while learning all about Italian fashion.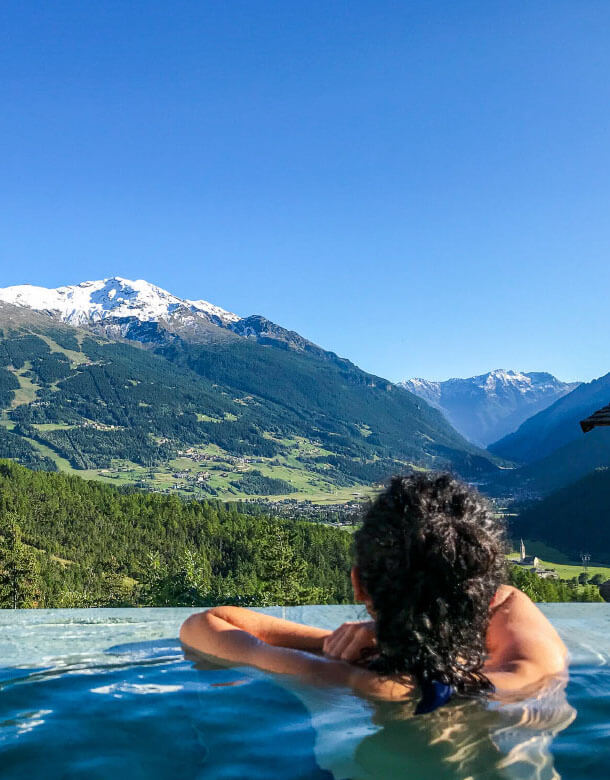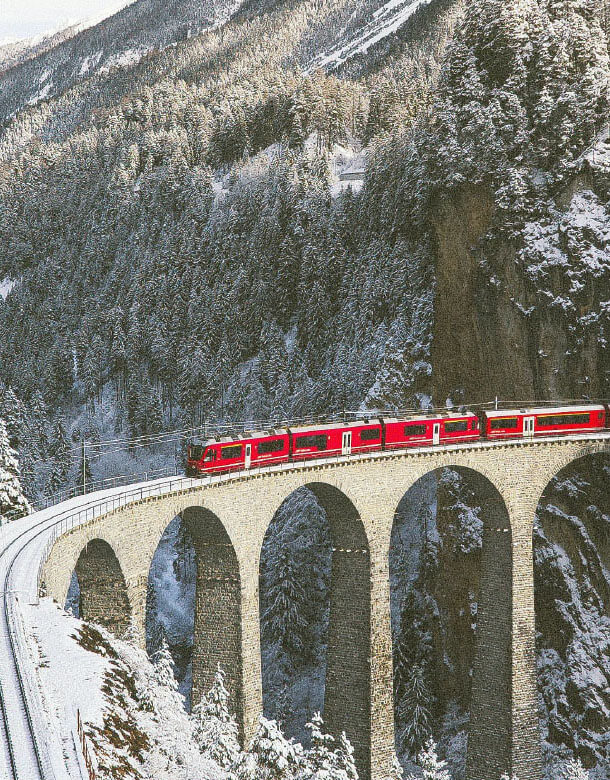 Red Train Ride
Hop on board as we take short a trip from Tirano to St. Moritz on the Bernina Express. With immaculate views of the Alps, discover magnificent, breathtaking scenery along a steep route. A delightful journey that goes past Lake Poschiavo and continues to the panoramic point of Alp Grüm, ending with a descent into the Bernina mountains, with views of its "sparkling eternal snow" as we pass through to St. Moritz.
Pizza Party
After a long day of excursion, a quick pizza party is in order to recap the highlights of the day.
Wine Tasting
& Medieval Night
Wine Day
A special tasting of the Castello Foppoli Wines followed by a casual lunch at a nearby favorite restaurant. Then on your way to an exclusive VIP wine tasting at one of the best local wineries.
Medieval Night
Make way to return to the hotel to prepare for our unique Medieval party and feast at the castle! The night will behold many surprises, including a chance to taste the castle wine.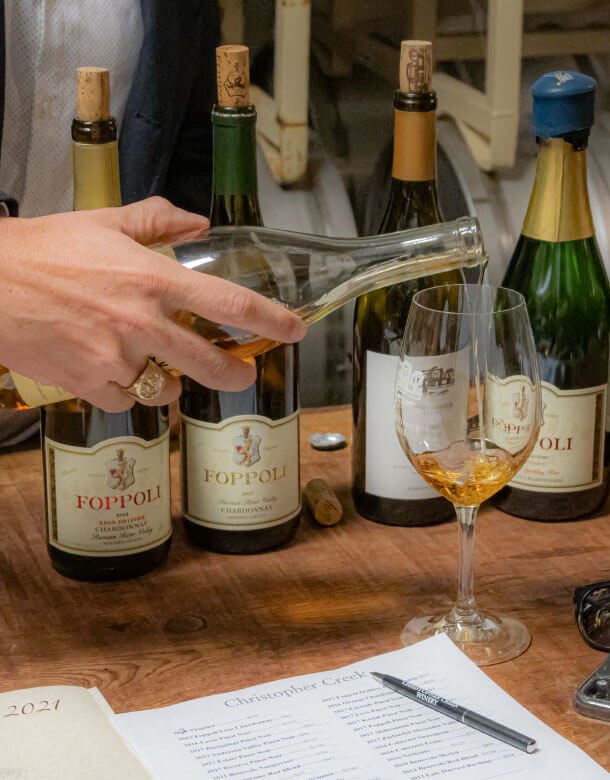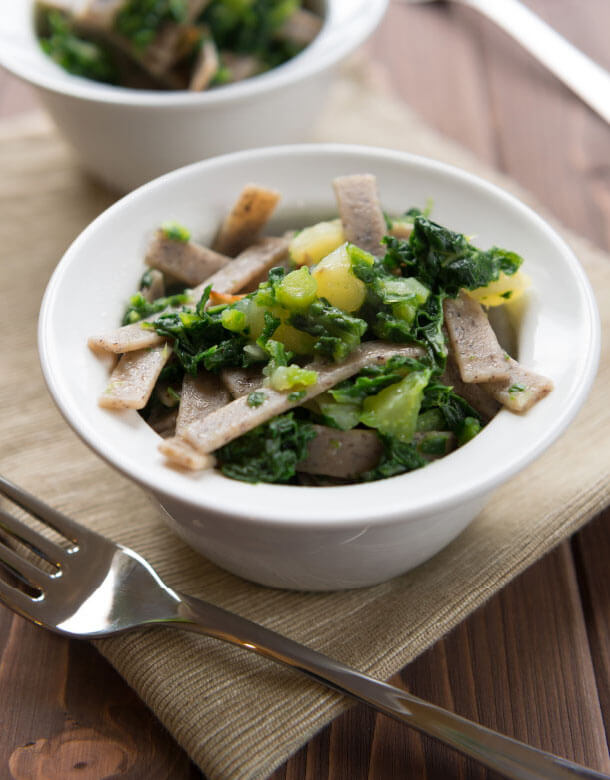 Shop in Livigno
& Italian Cuisine
Shopping in Livigno
Spend the day strolling through the most famous open-air shopping village in Europe. The best part is it's all tax-free!
Cooking Class
Return late afternoon in time for a cooking class where you will learn how to make the most famous dish in the Valtellina, Pizzoccheri.
Artisan Tour,
Winery Visit &
Venetian
Masquerade
Meet the Artisans
A day to taste some of the best artisan treats, fresh from its producers. Then spend the afternoon enjoying wine at one of our favorite small family-owned wineries.
Gala Dinner
Get back and prepare for a Venetian Masquerade Gala dinner at the castle to toast farewell.