A Unique Gem To Visit
in Northern Italy
Brainstorming your next destination and are on the hunt to discover new fascinating places?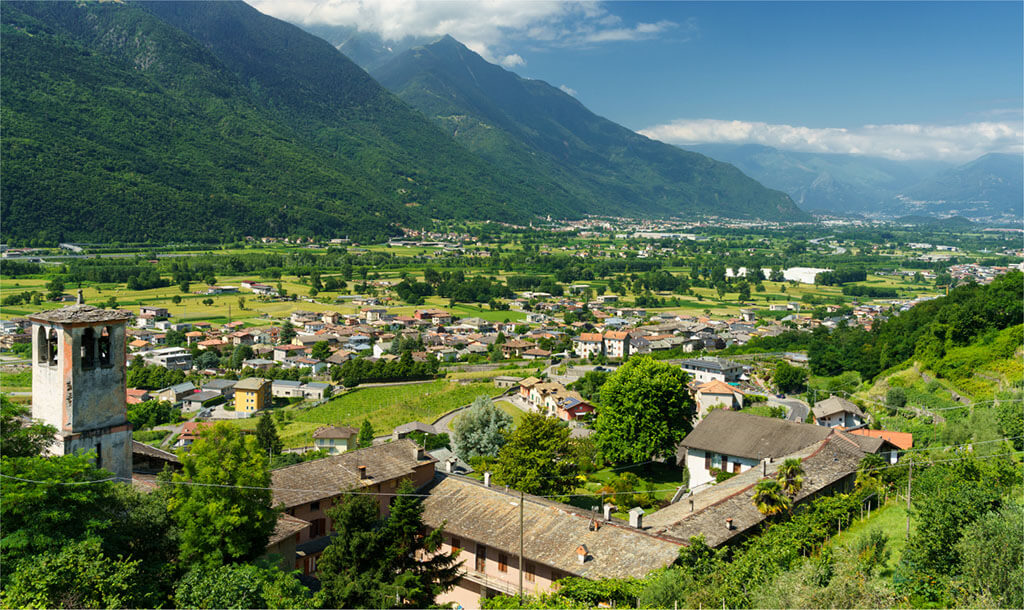 When you've spent time exploring across the globe, you start to look
for places where tourists don't crowd.
That's exactly what you'll
find in Valtellina,
a valley located in the Lombardy region of Italy, north of Milan, and just a few kilometers from the Swiss border.
Most travelers appreciate rich historical and artistic heritage, local culture, an environment of monuments, buildings, natural treasures, and all the details that characterize a one-of-a-kind travel experience. So if you're planning your next getaway, Valtellina, Italy, is a must on your list, and we'll tell you a little why.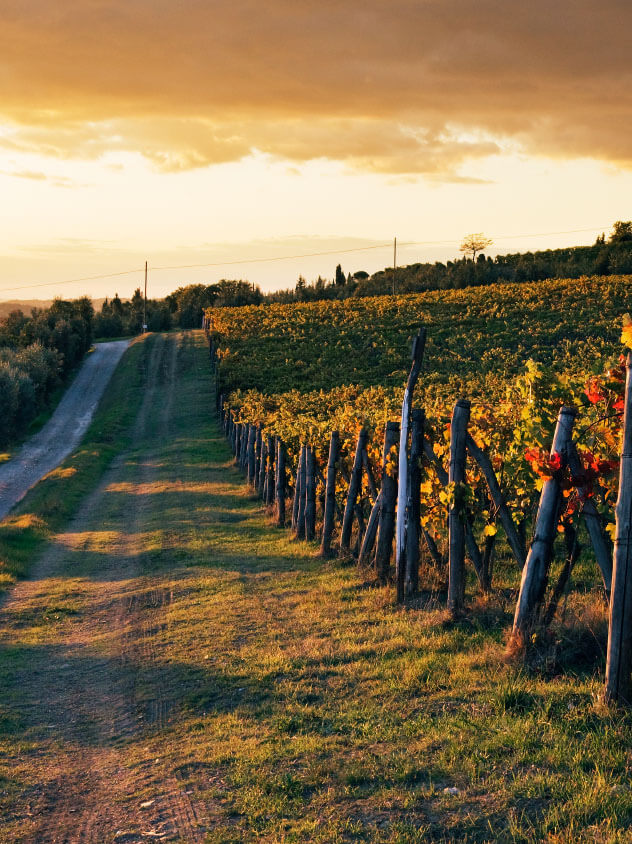 As one of Italy's smallest and least known wine-producing regions, Valtellina comes on top as one of the most panoramic vineyard landscapes in the world if compared to Germany's Mosel, Portugal's Douro, or Italy's Alto Adige.
About 80% of Valtellina's wines are consumed within a 100-mile radius surrounding the valley.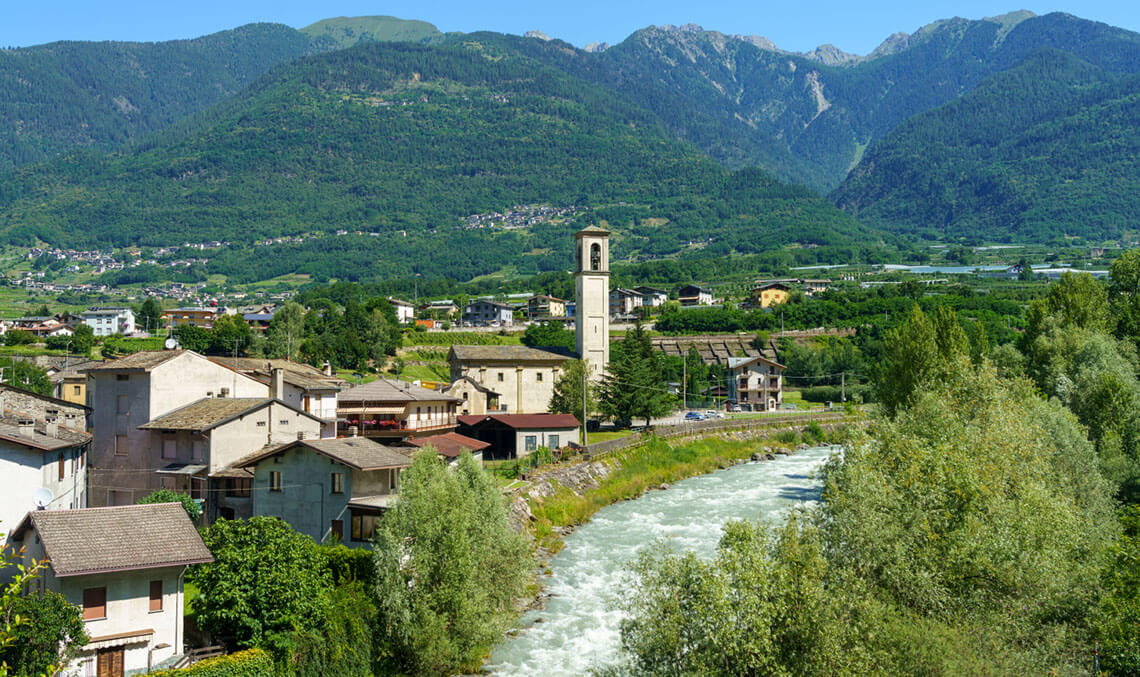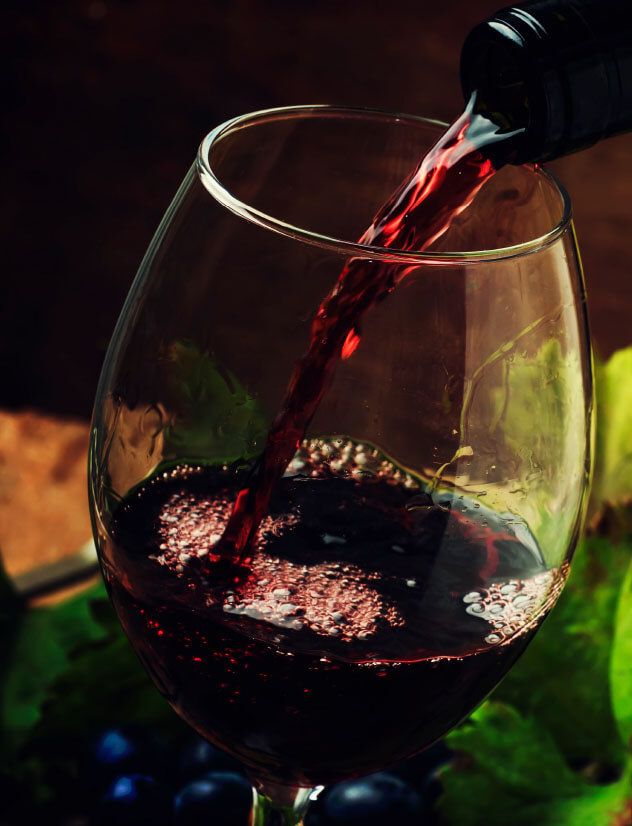 A Celebrated Grape:
Nebbiolo
Its crisp, bright acidity and elegance with a pronounced, tart, black and red fruit flavor is typical of the Valtellina wines. Nebbiolo grape is unlike any other because of the minimal amount of tannin extracted from its thin skin during vinification. Rose and violet aromas and bright cherry flavors remain, while its tannin is more subtle.
Not many know that Valtellina offers outstanding wines, with the Alpine Nebbiolo being the most authentic expression of the Nebbiolo grape. This medium-weight, fruity wine with floral aromas of violet and rose is redolent with flavors of sour cherry and strawberry.
If you are a traditional Nebbiolo wine lover, you definitely need to explore the extraordinary world of Nebbiolo from the Alps.
Located on the slopes of the Mortirolo pass, in the province of Sondrio, in the mid-upper Valtellina, Mazzo Di Valtellina is one of the wealthiest villages in history and art of the region.
The area of the village of Mazzo, like a few other inhabited areas of Valtellina, is a place where art, medieval history, and the Renaissance combine; a real time capsule to experience. Rich in medieval architecture, visiting the Romanesque baptistery, the Parish Church bell tower, and the fortified Castello di Pedenale are places to check on your list.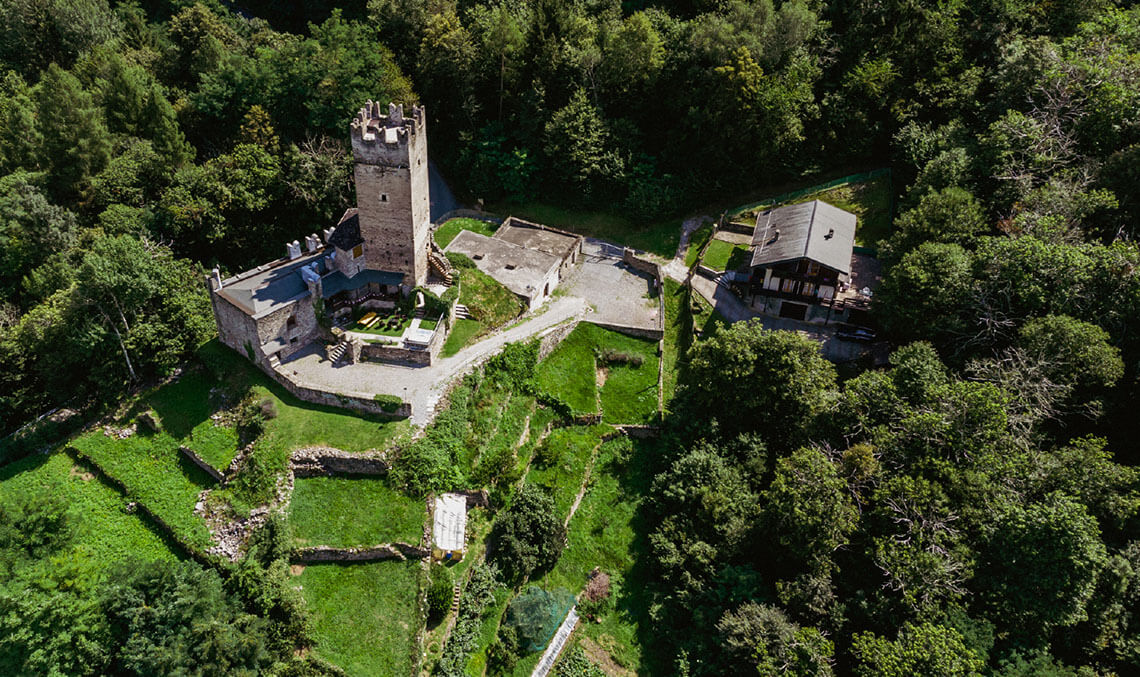 Located in the woods above Mazzo di Valtellina, the ancient Fortified Contrada of ​​Pedenale is composed of beautiful terraced houses with walls and the Pedenale Castle, now known as Castello Foppoli.
This castle has a great history; the powerful Venosta family built its ancient infrastructure. Well preserved, has a quadrangular plan, and is spread over four floors; in the walls have been created loopholes and defense windows, as for other fortifications in the territory, an example of complex defensive systems guarding the roads leading to the Mortirolo Pass.
Have you ever wondered what it would
be like to actually stay in a castle?
Well, you're in for a treat because we offer the ultimate getaway! An exciting trip based in Valtellina, Italy, infused adventure with history, culture, and sceneries of one of Italy's best-kept secret places. It is custom fit to give you a taste of food, wine, exploration, and a great time at the castle. Availability is limited; reserve your stay with ample time in advance.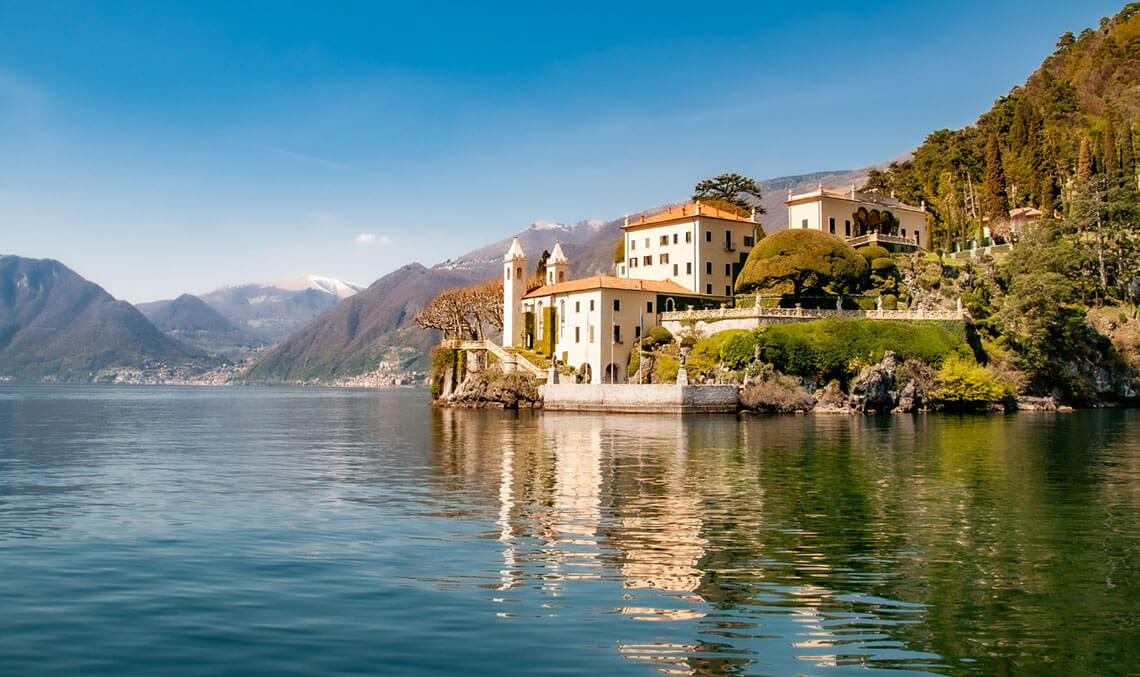 The season runs from Easter to the end of October, with spring and autumn the best times to visit. Dressed with forested mountains, ready to explore through a boat or hiking, it is a unique experience that gives you impressive views of spectacular flower gardens.
Don't know where to start planning? Fortunately, we've got you covered. You'll have everything you need to plan and enjoy a long weekend in Valtellina. The wine, medieval nights, fantastic cuisine, and an area with few tourists make it an exciting and fun destination to explore year-round.