Everything You Can Expect From Barrel Tasting
The Barrel Tasting Experience and What to Expect
Barrel tasting is an alternative you probably haven't thought of. Get acquainted with all there is to know.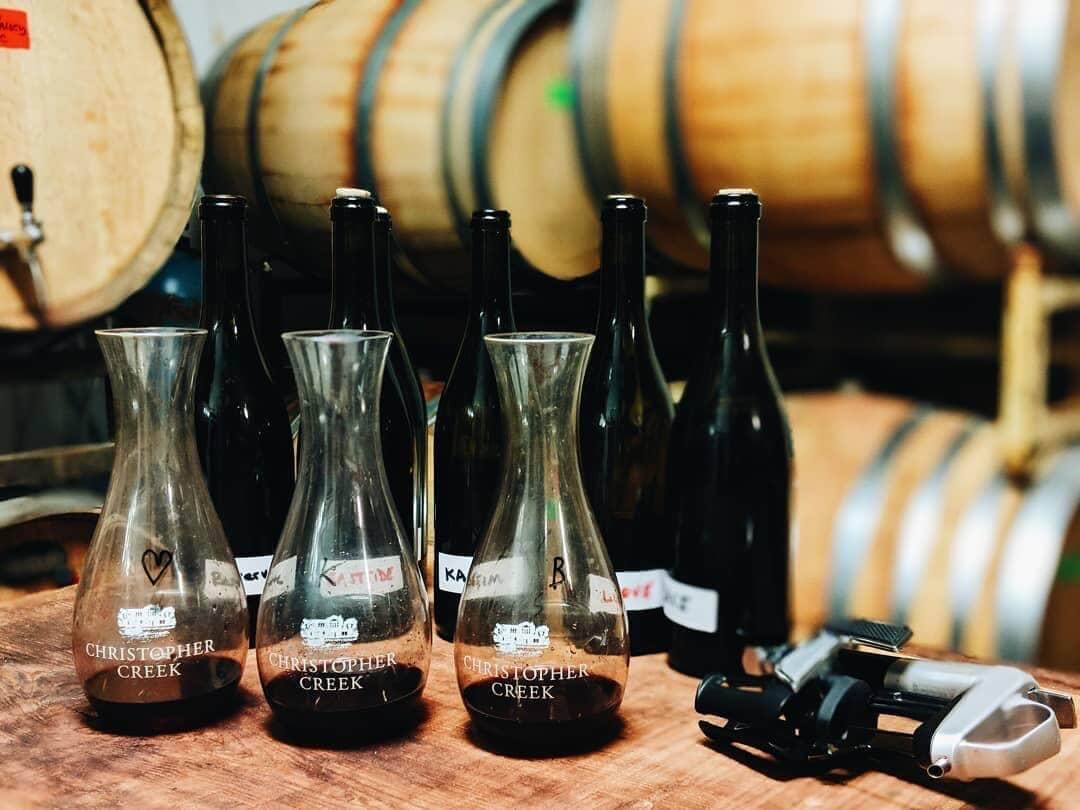 If you haven't had the experience to go barrel tasting then you're in for a treat. There's more to it than just tasting wine
No, it's not a wine-tasting experience per se but an opportunity to get more intimate with wine by getting acquainted with the process of its making and how it becomes perfectly aged until it's ready to be enjoyed fully.
Think of barrel tasting as being able to perceive wine as its maker would, taking your wine tasting ventures to the next level.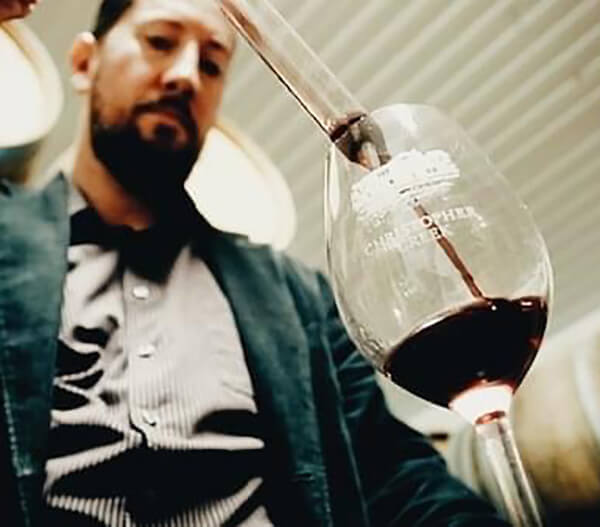 As part of a winemaker's important task in tracking the development of wine, barrel tasting is performed once grapes have come to complete fermentation and have been placed into barrels for aging. At Christopher Creek, we use new french oak barrels to mature our wines and impart flavor.
Barrel tasting has become an increasingly popular activity to do on occasion. Yearly it gives wine lovers the chance to learn more about different wines, how they are made, and the aging process.
How Do You Taste Wine From a Barrel?
Unlike wine-tasting where you are tasting matured wine, you can expect a completely different outcome when tasting young wine from a barrel.
Prepare to taste:
✓ Mild carbonation
✓ Acidity
✓ Leftover sediment
Ask how long it has been aging in the barrel. Based on the time it has spent maturing you'll be able to anticipate whether its taste will be harsh or enjoyable.
Climate is a potent factor in a wine's consistency and flavor. A fruit-forward or herbaceous taste or a body that is rich or light is affected if it was grown in a warm, cold, humid, or dry season.
How do textures, aromas, and flavors come together when tasting? If you experience the blend seamlessly and notice characteristics like spices, softer and fruitful flavors then the wine has had enough time to age in the barrel.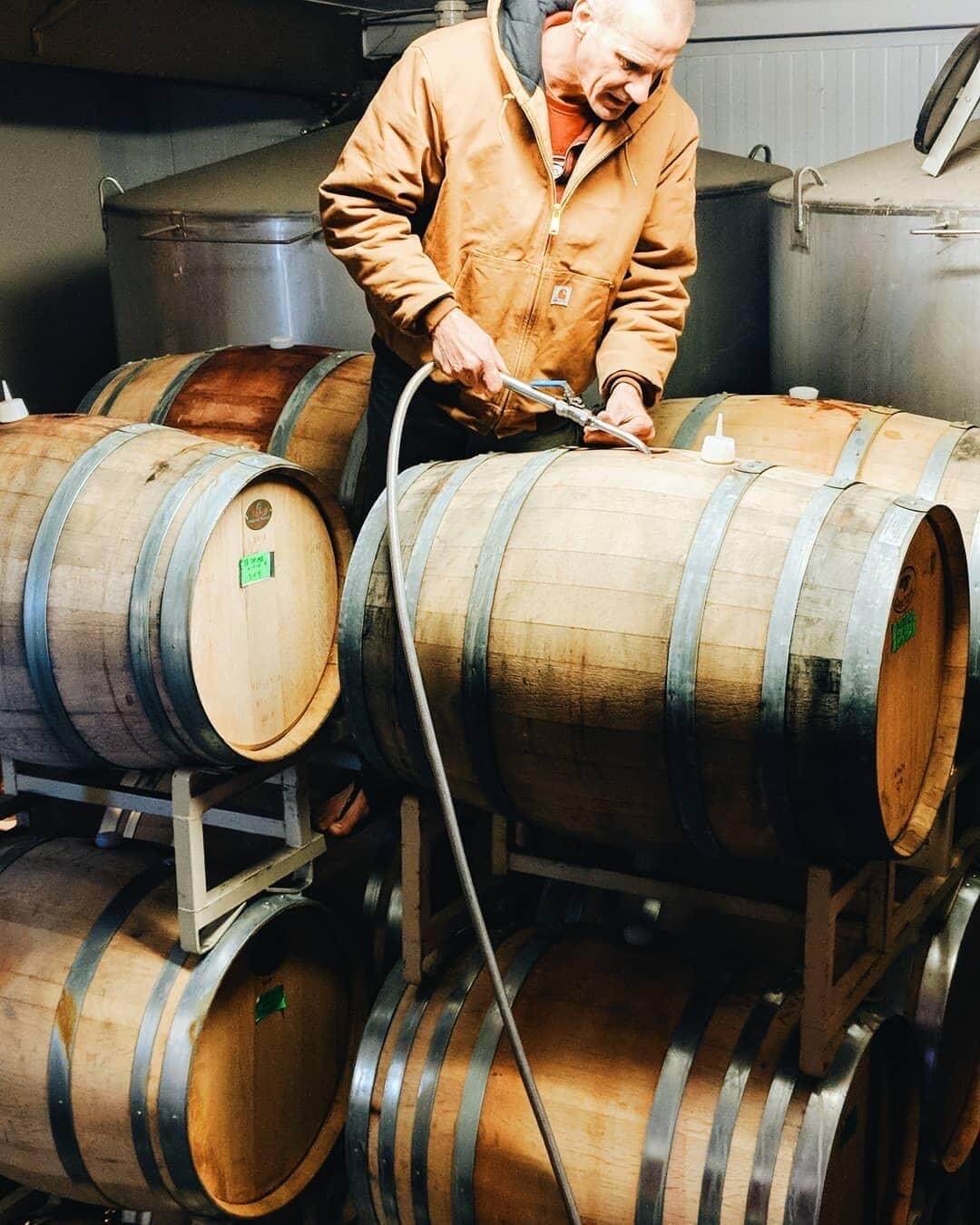 What to Get Out of the Experience
While enabling wine lovers to taste straight out of the barrel, it also allows getting a glimpse into a wine's aging process and how it will taste in the future. Ever wondered about the mastermind behind a wine's creation? Barrel tasting is a great time to meet the winemakers as well.
So what happens after you've sampled from a barrel? Wait, there's more!
Wineries like us even offer "futures," granting people the opportunity to reserve their allocation by purchasing the wine in barrels at a discount and receiving it once it's finished aging to perfection and bottled.
Pro-tip: Remember that once the wine is bottled, it continues to develop even more.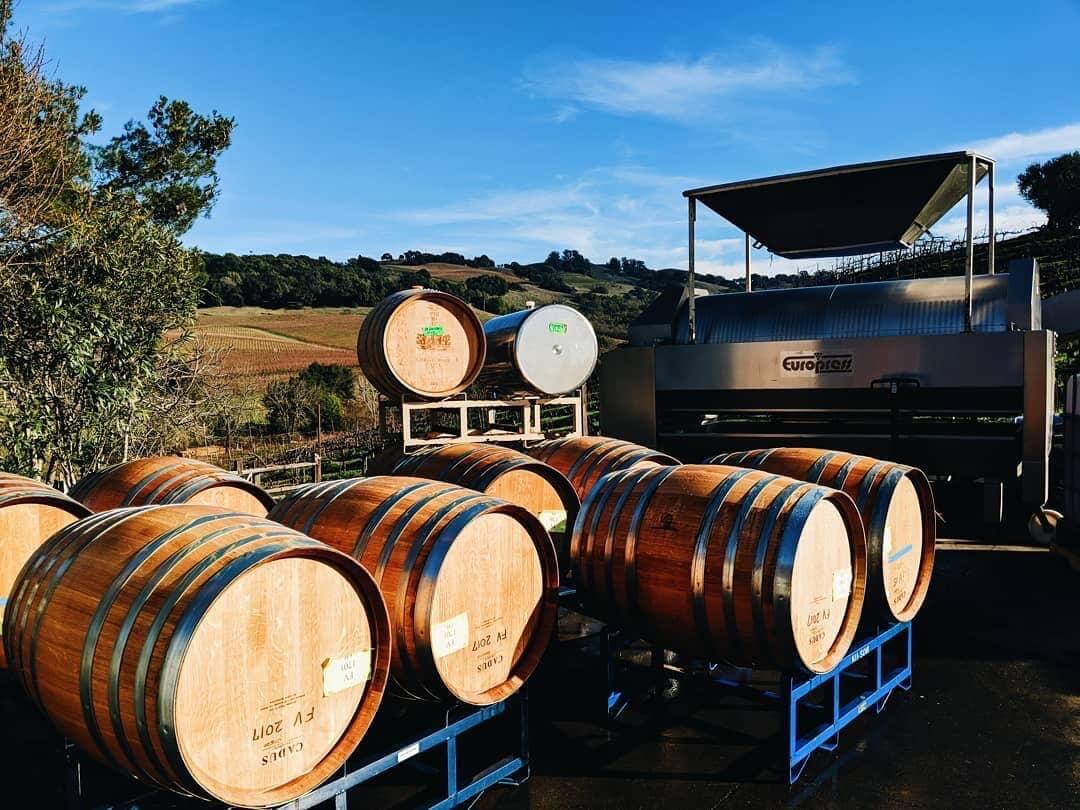 Barrel-tasting at Christopher Creek is a unique experience, especially when you get first take on several vintages to compare side by side from different years and samples. The perfect opportunity towards reserving allocation for our futures wine!
We can't wait to see you in our cellars for this year's barrel tasting event. While you're at it, explore our vineyards and discover some new wines. Our most popular wine in the tasting room is the Estate Pinot Noir and Cabernet Franc.
If you don't have tickets for barrel tasting, you can still get them free.
Enjoy the magic of barrel tasting!