Why Rosé Wine Is More Than Just Trend, here's why
There's More to Rosé Wine Than Meets the Eye
If you're a wine lover, you must know a good rosé wine. Other than just trend, find out why it makes the perfect wine to keep in stock!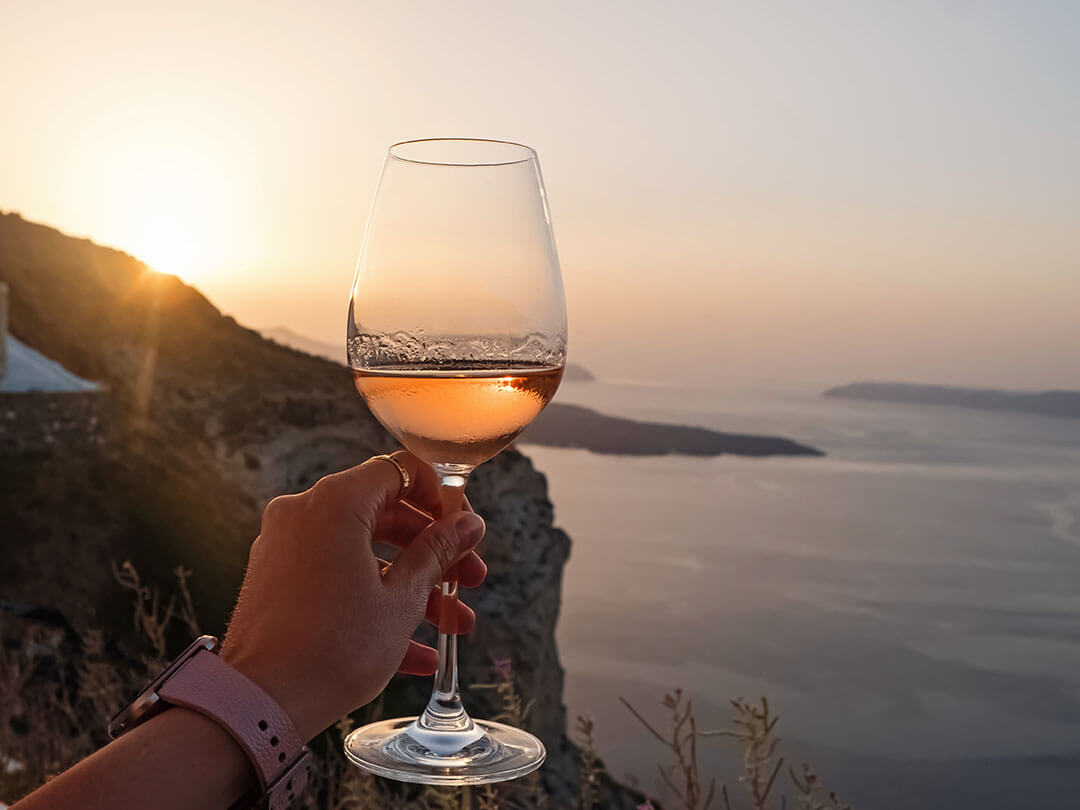 With Summer around the corner, there's nothing better to pair a
backyard barbecue or a splash at the pool
Rosé has become quite the thrill these past years, but while most sip on it, very few even know that it is one of the oldest types of wine, less how it's made or where most are from.
Read on as we walk you through everything you should know about rosé wine.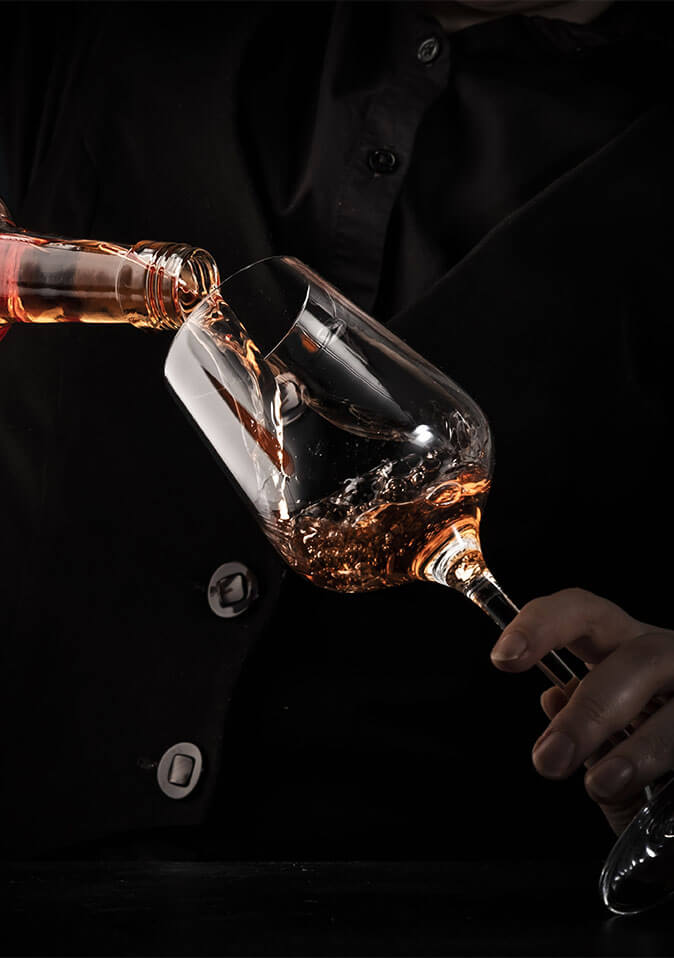 Where Does Rosé Wine
Come From?
How does rosé turn out to be the perfect blush-colored wine?
Well, red wine, red grapes, white wine, white grapes, and rosé wine, nope, not pink grapes.
The magic happens from the grape's skin. The maceration process in winemaking involves the juices and skins of grapes soaking together to become the wine's color.
Rosé wine's blend comes from juicing red grapes but allowing the juice to soak for a short time, most commonly two to three days, until the desired pink color is achieved and then processed to ferment to create its deliciously crisp taste.
So you can go ahead and mark it as a myth that rosé is created by mixing red wine with white.
 Rosé can be made from a variety of grapes.
Here are the most common red wine grapes used:

Grenache

Sangiovese

Syrah

Mourvèdre

Carignan

Cinsault

Pinot Noir
Rosés are single varietal made with 100% pinot noir grapes in California.
So, the region infamous for creating this type of wine more than any other style is Provence in France. It's also quite popular in Spain (where it's called rosado) and Italy (rosato).
But when it comes to rosé, it can be made from any red grape and
cultivated in any wine region.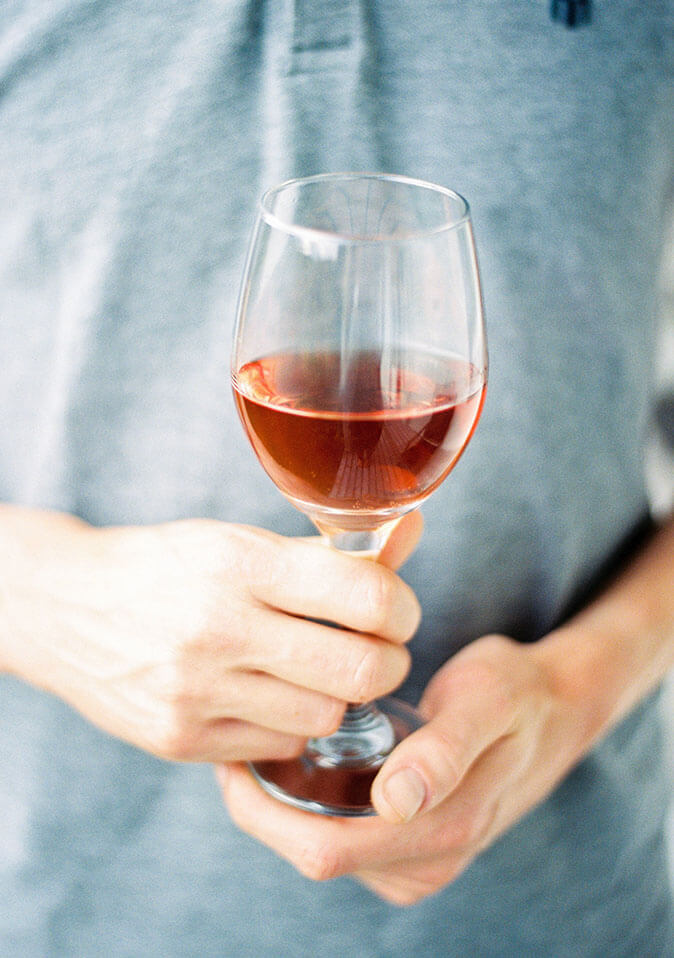 As a light red, like grenache, its flavor is fresh and fruity with extra brightness and crispness.
Next time you go tasting, expect to notice:

Red fruits like raspberries, strawberries, and cherries


Citrus


Melon


Flowers
Pro-tip: Each type of rosé is produced with different grapes and will have a slightly different taste: dry, savory, or sweet.
While incredibly food-friendly and paired well with almost anything, the type of rosé has a lot to do with the perfect pairing.
Use this handy table to pair wine like a pro.
| | |
| --- | --- |
| TASTE | Light-dry |
| GRAPE/REGION | Grenache or cinsault |
| FOODS | Salads, pasta, rice dishes, grilled fish, and seafood. |
| TASTE | Medium-dry |
| GRAPE/REGION | Pinot Noir |
| FOODS | Light, fruity desserts, salads, pasta, rice dishes, grilled fish, and seafood. |
| TASTE | Fruity |
| GRAPE/REGION | California, Australia or Chile |
| FOODS | Spicy curries, bbq, seared salmon and tuna, or soft cheeses like brie. |
| TASTE | Sparkling |
| GRAPE/REGION | ———— |
| FOODS | Desserts and fruit tarts |
| TASTE | Champagne |
| GRAPE/REGION | ———— |
| FOODS | Grilled lobster and rare lamb chop |
Rosé Wine to Your Collection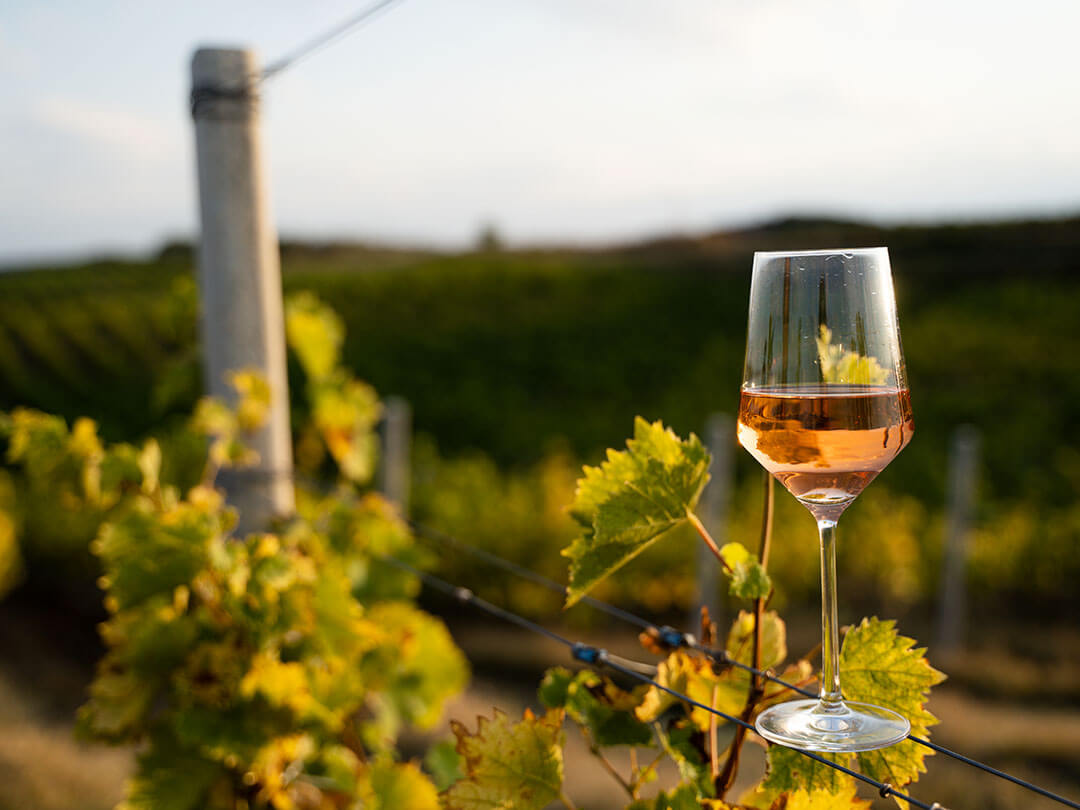 So now it's obvious why rosé isn't just a summer staple refresher. It's a perfect wine to keep handy for any occasion and year-round sipping—want a rosé just for you?